Tips and Tricks on How Best to Train Your New Baby Puppies!
September 25, 2017
Once you find a puppy that you've been looking for, the hard part begins, care and training!
It can be difficult to know exactly what to do when it's your first time, or even if you haven't trained a new puppy in several years. However, with proper information and good habits, it won't be a difficult task. Here at Furry Babies, we are committed to teaching you the basics!
One of the tasks ahead is housebreaking and training the puppy, this is an important aspect if you want to have a good experience in dog ownership. A well-trained puppy will take instruction and know what is acceptable in the house and what isn't. For a dog to be properly behaved, the best time to start the training is when they are young. So what factors do you consider to ensure that your puppy is trained well and fits in well within the family?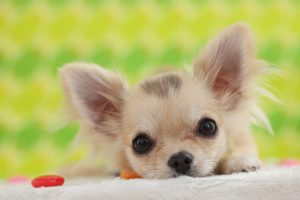 Certain breeds will train differently than others, but consistency is the key!
No two dogs are the same; some will be easy to train while others may be an exercise in patience. It's also important to note that training will not be a onetime event, it's a process. Given that some puppies may be more responsive to training than others, patience is needed to get the desired results. Some may take approximately 5 to 6 months, while others may go up to one year. For example, smaller breeds normally have smaller bladders and a high metabolism rate; this means that they need more trips outside. Knowing the type of breed will help you know how to train the puppy, it will assist in determining the amount of time that may be required to ensure the puppy is well trained.
Build a loving bond with your new puppy the right way!
The purpose of house training your new puppy is to ensure that it fits well within your home and your lifestyle. This is a process that needs a lot of patience and resilience. At times we may get frustrated, especially when the puppy fails to follow instructions. It's important to know that how we respond in such situations will have an impact on the training session as well as rest of the puppy's life. We need to instill good habits while building a loving bond with the puppy. It must feel loved for it to respond positively, otherwise it might have a bad start, affecting the training process as well as socializing efforts.
At Furry Babies, it doesn't matter if you're looking for Yorkie puppies for sale or German Shepherd puppies for sale, we can help get you on the right track when it comes to training!