All Cute Puppies For Sale Are Here at Furry Babies!
May 15, 2018
When looking for the purebred pup who will put a smile on your face, come to Furry Babies in Aurora, Bloomingdale, Joliet, or Rockford, IL, as well as Janesville, WI.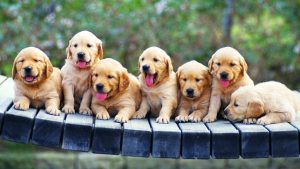 We have cute puppies for sale that will just melt your heart away! We take the utmost care of our fur babies. While we pride ourselves on having a large selection of puppies, we also pride ourselves on ensuring each animal gets the best care. Before coming to our stores and checking out the cute puppies for sale that we have, you can rest assured that each furry friend receives a health check twice. We make sure that they're feeling their absolute best, before they go home with you. 
When you purchase one of our cute puppies for sale, you will have peace of mind, because all of our puppies come packaged and guaranteed in the following ways: 
All puppies are microchipped.

 

All puppies are checked by a veterinarian twice.

 

All puppies get three canine health exams by our trusted veterinarian partners.

 

All puppies receive all first-year routine puppy vaccinations.

 

All cute puppies for sale get fecal examinations to ensure they are free of intestinal parasites.

 

All puppies can be spayed or neutered at your request.

 

All puppies receive flea, tick and heart worm medicine for the first month.

 

All puppies get their first rabies vaccination.

 

All puppy comes with a one-year warranty against hereditary or congenital disease. 

 

All puppies are provided with a behavioral and nutritional plan.

 
Once you visit one of our locations and find cute puppies for sale that you want to take home and love for lifetime, let us know! Furry Babies offers financing on all of our puppies. Getting approved is easy! Just fill out our easy application at any of our five locations to get financing for your new baby!