Why Choose Furry Babies?
July 16, 2019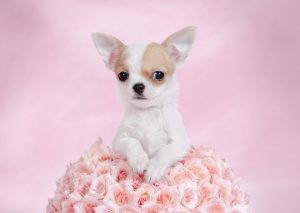 When looking for the purebred pup who will put a smile on your face, come to Furry Babies in any of our locations, whether it's Aurora, Bloomingdale, Joliet or Rockford, Illinois. We even have a store in Janesville, Wisconsin. Whether you're looking for Chihuahua puppies for sale or Rottweilers, we're where you should go. We can't say enough times how much we love our industry and our puppies! Still need more information? Here are three other reasons why you should purchase your next pet from Furry Babies. 
Find a Furry Babies Staff Member for Your Questions 
We celebrate our love for animals and pride ourselves on being pet experts. Our staff members are a great resource if you are looking to increase your knowledge on caring for your dog. For instance, there's a major difference between caring for one of our Chihuahua puppies for sale versus, let's say, a Great Dane! Thankfully, we're staffed with some smarty pants and we believe in sharing our knowledge with our customers. 
Find Your Furry Family Member
If you are in the market for a specific breed, the chances are high that we have it. As we mentioned, we have several locations so if our Rockford store doesn't have your preferred pet, you have so many other options. Visit our available puppies page for a list of all of our pets in all of our stores. You'll see that we have everything from fancy designer breeds to purebreds like our Chihuahua puppies for sale. 
Find Financing at Furry Babies
Buying a dog doesn't have to break the bank which is why we offer financing options for your furry babies. The application process is simple and approval decisions are made within minutes, so you can buy the puppy of your dreams today and pay later.
We take the utmost care of our furry babies and while we pride ourselves on having a large selection of puppies, we also pride ourselves on ensuring that each animal gets the absolute best care. When you purchase your pet from us, you help to accomplish our mission of enhancing the enjoyment of the human-animal bond.