Top 10 Most Dog-Friendly Cities
August 11, 2021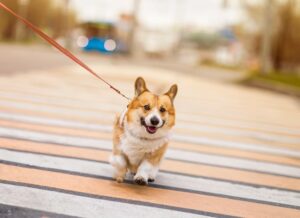 Whether you are jetting off to an island or driving down the coast, most people are trying to make time with their family this summer for relaxation and fun. For 67% of American households, their families also include at least one dog. If you're loading up everyone into the car for a getaway, here are some of the top dog-friendly destinations in the U.S. perfect for summer trips.
Northeast:
Boston, MA
Did you know that the city of Boston actually doesn't have happy hours? They were banned back in 1984, though the state has plenty of breweries, wine bars, and other restaurants to grab a drink at. However, the city does host "Yappy Hour" at many eateries and isn't it our duty to help our dogs live their best life (even if we're a little jealous)?
Southeast:
Charleston, SC
A huge tourist destination, Charleston boasts shopping, beaches, and amazing food. Luckily, you can bring your dog to do all those things and more! There are dog-friendly beaches, parks, and things to see in the Holy City.
Tampa, FL
With just under four dog parks per every 1,000 residents, Tampa is so dog-centric it's guaranteed to make your dog's tail wag.
South:
Austin, TX
The main attraction about Austin, other than it's 'weirdness', is actually the amount of hotels that allow dogs to be their guests. It is something a lot of people forget to think about when traveling – mapping out which hotels do or do not allow pets, particularly because it can differ from one hotel to another even within the same chain. It's really nice to have this part of the trip taken care of if Austin is your destination!
Midwest:
Ann Arbor, MI
Michigan may not be where you first picture when you think "beach destination" but Ann Arbor has many beaches that permit dogs to run to their heart's content. Just be sure to pack extra towels, water, and treats for your very good (and very sandy) boy or girl.
Chicago, IL
Chicago hot dogs are a cult-classic for baseball fans in Illinois. If you're bringing your hot dog (the four-legged kind) to Chicago, think about stopping by Wiggly Field. Yes. We know what you're thinking, they should have an award for the cutest dog park name. While they may not possess that award, they do have tons of space to run, shade to lounge in, and even puppy pools!
Westcoast:
Seattle, WA
Among all of the wonderful outdoor activities Seattle has to offer, there is a long list of things that are dog-friendly in more urban areas; such as outdoor movies, or ice cream shops that offer gelato for your pup!
There are many options of places to vacation with your dog and these are only a few of the most accommodating. If you are considering traveling with your furry family member make sure to do your research and call ahead to where you're staying but making memories is always the most fun when the whole family gets to go!