Tips for a Peaceful Groomer Visit
December 27, 2018
At Furry Babies, we know what it's like to have pups who may experience trepidation when they're visiting their vet or the groomer.
We can liken it to kids visiting the dentist. It's no bueno! We also know that Shiba Inu puppies have that funny shrill of a bark and it can sometimes be a bit off-putting to strangers hearing them for the first time. At any rate, they may bark for a reason when they visit the groomer. Like most dogs, it can be a scary experience. Here are a few tips to calm your pups so that your groomer visit is a peaceful one.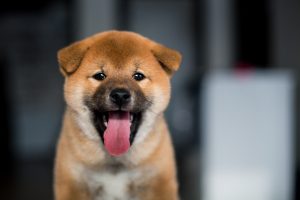 Firstly, take a walk beforehand.
This may seem like a simple step, but it's a rather effective one. Shiba Inu puppies in particular love to go on walks, so take advantage of their desire. It will help to exert some pent-up energy from being inside, and walks are also very calming for dogs. We know that long walks won't be the cure-all, but it certainly does help in a lot of situations. Give it a try before visiting the groomer with your pups the next time.
Secondly, stop by for a friendly visit and not just for appointments.
People in the grooming industry are pet lovers so bring your Shiba Inu puppies into the groomer or vet for a random visit. Make it friendly, give them a treat or two, and then leave. This will help your puppies associate those places with good interactions and they may not be as nervous on their next visit.
Lastly, practice handling at home.
What does this mean? Especially in the beginning when you first got your Shiba Inu puppies, they had to get used to being on a leash and touched. In this case, we're speaking directly about touching your dogs in ways that a groomer would. For instance, if you establish a peaceful environment at home when you're brushing your Shiba Inu puppies, this will help them when visiting the groomer. They will be somewhat accustomed to being brushed and handled in ways that are separate from simply petting and cuddling on the couch.