Three Reasons To Pick Up A Poodle Puppy Today!
March 1, 2018
Poodle puppies for sale are just so stinking cute, you might not even need three more reasons to want one!
Variety Is the Spice of Their Lives
Poodle puppies come in three different sizes. There are many similarities within the three sizes, and some differences, which mainly exists with their physical characteristics and a few in their behavior.
There's the Standard Poodle.
They are the largest of the three. Standard Poodle puppies are active and energetic, but they lean towards being more reserved and calmer than Miniature and Toy Poodles. They're considered the worker of the three, because they like having a job to do.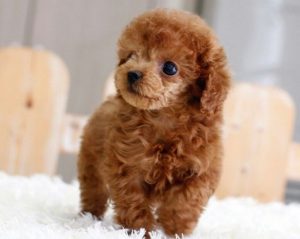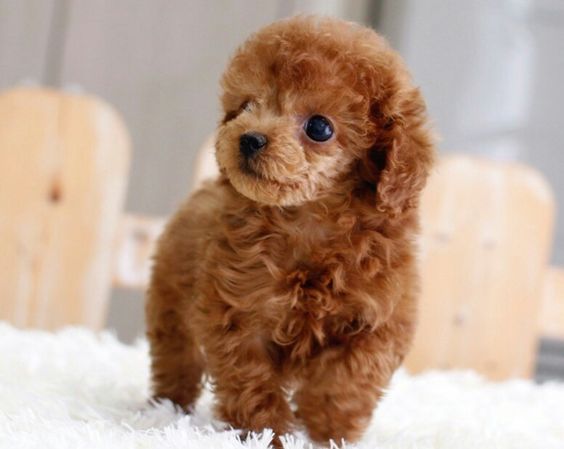 Miniature Poodles are the most active of the three.
They love to be around people, often following them around the house. When you're seated, they're right there in your lap snuggled in a ball. If you're looking for Poodle puppies for sale and have little children at home, the Miniature is best suited for them.
The smallest of the bunch are Toy Poodles.
If you can believe it, they are even more of a lapdog than the Miniature. It's probably because of their tiny size and they are the least energetic. They are certainly still lovable, however! They are calmer and love companionship. Keep your eyes on them, though. Both the Toy and Miniature Poodles have more mischievous natures than Standards!
Blended History
Most people associate the Standard Poodle with French culture, but the Standard Poodle puppy actually originated in Germany during the 1400's. In Germany, they were used predominantly as  water retrievers. The name of the Poodle comes from the German word pudel, which means to splash in water. The Standard Poodle is the oldest of the three different poodle sizes. He was used by French, German, and Spanish hunters as a gun dog, a retriever of waterfowl, and a seeker of truffles. This breed of dogs became popular in France when they began performing tricks in circus rings. In 1887, the American Kennel Club recognized the Standard Poodle as a member of the non-sporting group.
They Are Smarty Pants
While we really can't test and numerically measure the intelligence of a Poodle puppy, many years of research and studies have easily shown that they are among the smartest of breed of dogs. Trick training suits this breed. As we've mentioned, you'll see them serve as circus dogs quite well. You can teach them tricks around the house beyond fetching. They can learn how to get a newspaper or take a plastic bottle to the recycling bin, or even bring your slippers. They make for excellent therapy dogs and are most often used during visits to nursing homes, schools, and hospitals. Their empathetic nature and joyful dispositions make them naturals for engaging with people of all ages.
We know you've just fallen in love with one of our Poodle puppies for sale. We can help you finance a puppy. Furry Babies offers financing on all our of our puppies. Getting approved is easy! Whether you've picked out one of the puppies in our gallery or plan on coming into the store, fill out an easy application at any of our five locations to finance a puppy of your dreams!