Three Hypoallergenic Dogs
June 24, 2019
Have you always wanted a dog but never considered it because you or your family members have allergies to dogs? Well, you needn't worry because our Maltese puppies for sale are right up your alley! These little white beauties may have long beautiful hair, but they are considered a hypoallergenic dog and that means you can own one without such adverse effects. In addition to our Maltese puppies for sale, we're highlighting other dogs that fall into that category that is right here at Furry Babies. Continue reading to learn about your future path to pet ownership!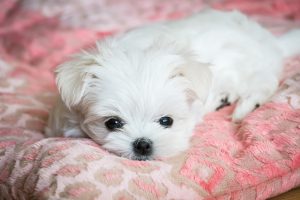 Maltese puppies for sale.

If you want a lapdog, they are perfect because they were actually bred for that very reason. They are playful and comical and, of course, hypoallergenic! These pups often think that they are bigger than they really are and we're not surprised! A lot of little dogs feel like big dogs!

Shih Tzu puppies for sale.

Shih Tzu puppies are some of the most affectionate and loyal dogs. They, too, are lap dogs, and love being around their owners. They long for the quality time, so give it to them! And because they're non-shedding like our Maltese puppies for sale, you can hug and love on them for as long as you'd like!

Schnauzer puppies for sale.

If you are looking for a fierce, obedient dog that's easy to train and affable, then the Schnauzer may be the right hypoallergenic dog for you. These are extremely spirited dogs that love spending time with their owners and they love to protect them too!
Do you see what we mean now? Gone are the days of you thinking you couldn't own a dog because of your allergies. Surely, not every dog is for you, but the aforementioned are just a few that will likely not harm you. Of course, we suggest you consult with your physician before you purchase one of our Maltese puppies for sale! We have other dogs that fit into this category as well. Check out our available puppies page right now!