Therapy Dogs at Furry Babies
June 13, 2019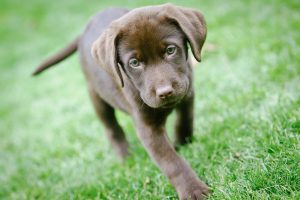 We hate to ask this question because we don't want to insult your intelligence as you're searching for puppies for sale in Illinois. Did you know that we sell dogs that can also serve as therapy dogs and that they can be trained and certified? Perhaps you didn't but just an FYI, we've got them here. We have dogs that can be trained to assist those who physically and emotionally need their presence. There are two different categories we'll discuss here and that's working dogs and therapy dogs. Continue reading to learn more!
What are working dogs?
Here are some of the characteristics of puppies for sale in Illinois that can grow to be working dogs.
Seeing Eye Dogs and Medical Alert Dogs
These dogs can be trained to detect impending seizures and help those with impaired hearing or vision. The major key here is that "special training" is required. Medically necessary dogs are required to be licensed by their owner and require special documentation provided by a doctor and special dog tags.
These dogs can serve as protection of your home or your business.  We have protection puppies for sale in Illinois right here at Furry Babies, and they include German Shepherds and Mastiffs.
What are therapy dogs?
Therapy dogs are those that serve to provide emotional support for individuals who need it and qualify for it. Many of our small puppies for sale in Illinois can be trained and qualified to be emotional support or therapy dogs. There are many benefits that people experience as a result of the ownership of these dogs.
At Furry Babies, we welcome the opportunity for you to purchase some of the puppies for sale in Illinois so that they may serve you in a myriad of ways. Check out some of our available puppies for sale in Illinois by clicking on our available puppies page. We're happy to help you get started with the ownership process today!