Take Home A Cute Puppy For Sale Today!
February 16, 2019
You're fed up with playing with other people's dogs so you've finally ready to get one of our cute puppies!
Congratulations and we're glad you've landed on our site because we have something in store and in-store for you! At Furry Babies, we recognize that's a big decision to make both emotionally and financially, that's why we offer assistance in both departments.
We'll help you to select the perfect pet companion to fit your lifestyle. If you're sedentary, we'll match you with a breed that's chill and laid-back. If you're active and on-the-go often taking adventures, we'll match you with puppies for sale that will grow to keep up with you!
We want you to know that you have the option to finance a puppy! That's right. We know that not everyone has the immediate funds to get a puppy so we have in-house financing options for you to explore. You can finance a puppy with a few steps and in only a few minutes a decision will be made. You can use the funds to apply them toward other purchases of essential items that we may have in our store.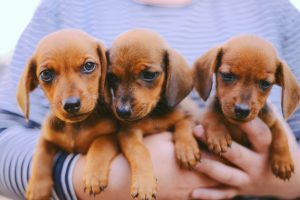 Now that we've gotten the technical stuff out of the way, it's time to start searching for puppies for sale. For starters, take a visit to our "available puppies" section of our website and look at our current selection. We have a wide variety of small, medium, and large breeds. Once you find a few breeds of interest, take some time to peruse our site and read our blog. We highlight all kinds of dog breeds, and perhaps we've covered the breeds of your interest. We talk about the good and not so good stuff, too! We provide you substantive information about specific breeds and guidance on training, nutrition, health resources, and daily maintenance.
We're here to help you make one of the most loving and important decisions of your life! Feel free to contact us today or visit any of our locations for more information. Remember, to finance a puppy it only takes a few minutes to make your furrr-ever dreams come true!