Puppies Galore!
June 30, 2018
Have you made the decision to purchase a puppy?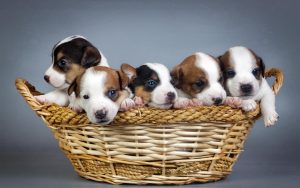 Have you googled "puppies for sale near me?" Are you looking for a puppy for your home?
If you've answered "yes" to these questions, then you have come to the right place. We are here to answer your question "where are puppies for sale near me?" You have come to the right place. Whether you're searching for yourself or for a family member or even a friend, we can help. When looking for the purebred pup who will put a smile on your face, come to Furry Babies in Aurora, Bloomingdale, Joliet or Rockford, IL, as well as Janesville, WI.
No matter if you are unclear about which breed you want to purchase, you can get help from our site.
We have listed each and every breed here in a single platform. The list includes German Shepherd puppies, French Bulldogs, Great Danes, Golden Retrievers etc. You will also find some rare designer breeds on our site, such as Ori Pei puppies, Pomapoos, Cavachons, and the Frenchton. The best part of our site is that we provide you every single diverse breed of a puppy that is available at our locations.
We take the utmost care of our fur babies.
While we pride ourselves on having a large selection of puppies, we also pride ourselves on ensuring each animal gets the best care. Before coming to our stores, each furry friend receives a health check twice to make sure they are feeling their best. So if you are looking for another family member and love dogs then you can choose a right pet here!