How to Find the Right Puppy for Your Family
March 2, 2021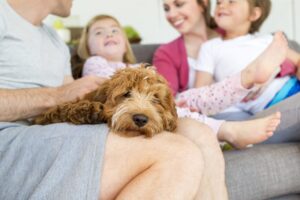 Getting a puppy can be a life-changing decision. These furry babies bring excitement and joy to every home. However, keeping them does involve commitment and discipline from the pet parents. It's essential that everyone is ready to adopt a new puppy. Below are some tips to help you choose the best puppy for the family.
There are factors to consider when choosing a puppy that is right for you. When finding the right puppy, take into consideration what your family needs. If there is a family member suffering from allergies, it's best to get a dog breed that sheds less dander and hair. Families who live in a smaller home may do well with a smaller puppy. If you have a big outdoor space, it would be good to get a larger pet. Most importantly, take time to learn about the different characteristics and behavior of a puppy for sale you're eyeing for. This would help you determine whether keeping them would fit your lifestyle. 
Get Help from a Professional
You can always talk to a dog breed professional if you can't decide which puppy to acquire for your family. Our staff at Furry Babies are extremely knowledgeable about puppies. We do not only have puppies for sale, but we want to also educate soon-to-be pet parents on what they need to know about dogs. 
Don't Buy on Impulse
When deciding to get a puppy for your family, do make sure that you take your time in selecting the best furry baby. Keep in mind there are responsibilities involved in keeping one. You need to care for your puppy as well as raise the pup into adulthood. This will take more time and money on your end. Get a puppy only when you are willing to take on the full responsibility. Also, choose a puppy from a puppy store like Furry Babies. They have over 30 dog breeds available. You can book an appointment to visit the available puppies for sale. Contact us today!