Furry Babies Fox Valley in the Community: Helping Those in Need this Holiday Season!
January 8, 2018
Furry Babies Fox Valley wanted to give back this holiday season by partnering with Mutual Ground and enriching the lives of its girls!
As you make new memories this holiday season with your friends and families, it's important to remember that there are those out there that are less fortunate than you. That's what inspires Furry Babies in Fox Valley, along with all their employees, to participate and partner with various charities and programs throughout the year. But this Christmas, they knew they wanted to do something very special for people in their own community!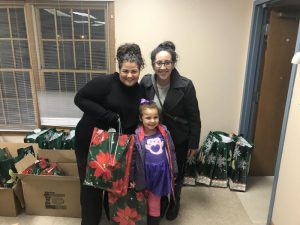 Mutual Ground is a safe place where people can come together to break the cycle of domestic violence and sexual abuse. As one of the oldest and largest agencies of its kind in the state of Illinois, Mutual Ground has helped so many people find a way to break the cycle of violence and abuse. The all-female staff of Furry Babies Fox Valley knew that this wonderful cause was where they wanted to focus their efforts and make this holiday a "paw-some" one!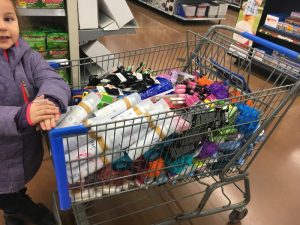 Furry Babies then got to work! They put together twenty holiday bundles for the children of Mutual Ground, which included an assortment of stuffed puppies, two books each and a twin size micro fleece blanket, all wrapped in a red bow! Twenty-three purses were then donated from the staff to be filled with toiletries, make-up and snacks for an extra special treat. Their goal was to empower women to feel confident going to a job interview, living life or even making a big change after leaving Mutual Ground.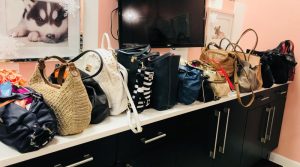 Furry Babies Fox Valley wants to continue to be a beacon in the community to promote giving back to those going through hard times. To give someone happiness and hope not only enriches their lives, but also your own!