Find A Furry Babies Store Near You
September 5, 2018
Have you recently asked yourself "where is a pet store near me with puppies?"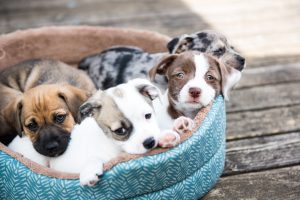 Have you decided that now is the time you've been waiting on to get a new puppy? If you've answered "yes" to these questions, then you have come to the right place because we can help you with all of the above and then some!
To answer your question "where is a pet store near me with puppies," we say "Right here!" At Furry Babies, we proudly serve five, that's right, five locations in Illinois. We are located at the following places:
Each of our stores sells both hybrid and purebred puppies in small, medium, and large! When you purchase one of our puppies, you'll have peace of mind knowing that we take the utmost care of our puppies. Here's what you'll get when you purchase a furry baby from us:
All puppies are microchipped.

All puppies are checked by a veterinarian twice.

All puppies get three canine health exams by our trusted veterinarian partners.

All puppies receive all first-year routine puppy vaccinations.

All puppies get fecal examinations to ensure they are free of intestinal parasites.

All puppies can be spayed or neutered at your request.

All puppies receive flea, tick, and heartworm medicine for the first month.

All puppies get their first rabies vaccination.

All puppies have a one year warranty against hereditary or congenital disease.
Now that you have an answer for "where is a pet store near me with puppies," it's time to come into our store and discuss your options. We can help you decide on what's best for you, your family, and home life. The time is now, and we are waiting!