Earth Day 2020 & Reducing Your Carbon Pawprint
April 20, 2020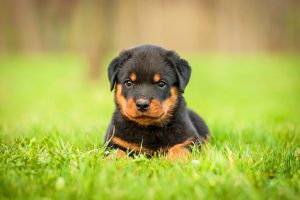 April 22 is Earth Day and a great time to consider what steps you're taking to support a healthier environment for you and your furry babies. This blog offers some tips and suggestions to reduce your pet's carbon pawprint. 
Use compostable poop bags.
Compostable bags are the most Earth-conscious option. When compared to biodegradable bags, compostable ones follow stricter guidelines, including those outlined by ASTM-D6400, which ensures relatively quick product breakdown without compromising the quality or utility of the product. 
My Alphapet Dog Poop Bags are ASTM-D6400 certified. Made from cornstarch and other bio-based materials, these sturdy bags decompose within 90 days. 
Compost pet waste. 
While poop bags might be the most convenient way to handle your pet's waste, composting reduces cost, energy, soil pollution, and landfill space. Check out these guidelines from the Natural Resources Conservation Service and the United States Department of Agriculture for safe and effective composting.   
Choose Green Toys and Accessories
Manufacturing plastic toys are hard on the environment. To ease this stress, choose toys made from recycled or biodegradable material, as well as sustainably sourced items.
Have an old t-shirt, socks, or other unused pieces of fabric? Your pup will love a toy handcrafted by their favorite human. Check out these ideas from Instructables for homemade toys that anyone can make.
Recycle Pet Food Containers
Canned dog food containers are a no-brainer when it comes to recycling. But, did you know that some dog food bags can be recycled, too? Brands like Royal Canin and Wellness have partnered with Terracycle to upcycle and recycle pet food bags into a variety of items like dog collars, tote bags, pencil cases, and more.     
Donate Gently Used Products
Dog beds, pillows, blankets, toys, water and food dishes, grooming tools, and more can be donated to local animal shelters or rescues. This not only reduces waste but helps support all of the good boys and girls in your community. 
What are some of the ways that you plan on reducing your and your pet's carbon pawprint for this year?