Did You Know that There's Lots of Rotts?
February 28, 2018
Rottweiler puppies actually come in many different forms! Check out our blog for more!
Much like other breeds of dogs, there are different types of Rottweilers. Generally speaking they are divided into three types, although they have very minor differences which can be distinguished by their tail, eyes, body, legs, and height. Let's explore the world of Rottweiler puppies by delving into the various types of this powerful breed of dog that exists!
American Rottweilers
We'd like to give a much longer elaboration regarding the American Rottweiler, but the very truth is that they are in essence dogs that were bred and born in the United States! American Rottweiler puppies are generally bred for their handsome looks and not for working purposes.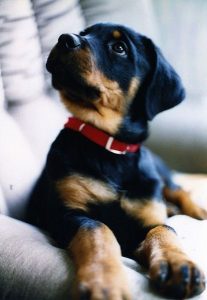 German Rottweilers
The German Rottweiler, which is their historical country of origin, is simply one that was born in Germany. The German and its American counterpart are different, because the Rottweiler Club of Germany selectively breeds them. In Germany, the breeding and use of working dogs is taken very seriously. Germans only permit specific dogs to breed and they are required to meet and pass stringent physical, as well as temperamental, stipulations before their owners can breed them. Because of this, German Rottweilers typically exhibit consistent temperaments and personalities.
Roman Rottweilers
Roman Rottweilers are oversized and through selective breeding they have the exact same appearance as a Mastiff. This size discrepancy does not meet the standard breed size. Unfortunately, because of their increased size, the adult Rottweiler has the propensity to suffer from hip dysplasia, among other orthopedic concerns.
Here are Furry Babies, we only work with reputable breeders for our Rottweiler puppies. When looking for the purebred pup who will put a smile on your face, come to Furry Babies. We take the utmost care of our dogs. While we pride ourselves on having a large selection of puppies, we also pride ourselves on ensuring that each animal gets the best care possible. Before coming to our stores, each furry friend receives a health check twice to make sure they are feeling their absolute best. Our beautiful and healthy Rottweiler puppies are here waiting for you!