5 Tips For Taking Your Puppies in Public
January 2, 2019
Luckily we live in a day and age where there are tons of places that are pet-friendly and it's fun to have dogs to share day-to-day experiences.
At Furry Babies, we have miniature Poodle puppies for sale that will make the perfect pet companion for you. They're adorable and they get all of the love and attention when they're out. If you've already gotten one of our miniature Poodle puppies for sale and you're ready to take your collective social games to the next level, then read these five tips we've put together.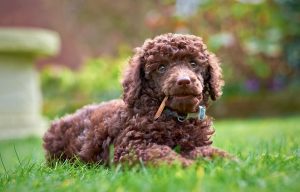 Know the Commands
Nobody likes an untrained dog, and it doesn't matter if they're beautiful miniature Poodle puppies. Before you decide to take your pup out for an extended amount of time, you want to make sure that she has the basic commands learned. Sit, down, and stay are most important.
Always Be Ready
Just as with little babies, you need to always be prepared for accidents and the like. Make sure that you've got water and food and treats and travel bowls, a cute little bag to carry these items, and poop bags! It's a major no-no to not have any bags for waste disposal. Bring toys and maybe a blanket, depending on where you're venturing.
Keep Them Close To You
Regardless of the establishment, you want to make sure that your miniature Poodle puppies are by your side at all times. Not everyone will see your pup so to minimize any accidents or anyone tripping over them, keep them near you always.
Give Praise for Good Behavior
Being outside, there are so many things for your pup to smell and see and hear and taste. It can be a bit overwhelming at times so when you see that your pup is getting distracted, bring her attention back to you and praise her with a treat. She needs to know that her behavior is acceptable so only dispense treats when it's deserved.
Be Considerate
Even though the mall or restaurant is pet friendly, it doesn't mean that everyone is going to be excited about dining near or around dogs. Just as in tip #3, keep your dogs near you and be considerate of those who don't necessarily find it fun to be around a furry baby. If one of your miniature Poodle puppies is barking a lot, you may want to remove her or give her something to keep her calm.
Overall, taking your pups out for an extended public outing can be extremely fun and enjoyable if done correctly and with preparation. Take the time to follow our tips and have a grand time!