3 Fantastic Qualities about Furry Babies
June 4, 2019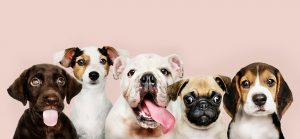 Have you been searching for puppies for sale in Illinois? Have you come across some unscrupulous breeders during this process? Well, here at Furry Babies you needn't worry. We've identified three qualities about our establishments that are above board!
Our staff is knowledgeable and pleasant.
A knowledgeable and welcoming staff is exactly what you want and need from a pet store and Furry Babies fits the bill in both categories. Our staff can answer your questions and also help you to determine the best breed for your family and lifestyle. We can also discuss how you can finance one of our puppies for sale in Illinois with our superior financing program.
Our stores are clean and healthy environments.
We place a huge emphasis on maintaining a healthy environment for our pets (and for us too). Because we care so much about the well-being of our animals, we make sure that our health and cleanliness standards are stellar. In doing so, we ensure that our pets are in environments that are pests and disease free.
We have a stellar reputation.
Reputations can make or break a business. Thank goodness we aren't worried because our reputation stands out for good reasons. Having good reviews and repeat customers and tremendous positive word-of-mouth are the very things that make Furry Babies continue to do what we do – and that gives our customers a great experience with loving and healthy pets.
Ultimately, when you're searching for puppies for sale in Illinois, any of our Furry Babies locations will fit the bill. Our stores are clean and healthy. Our staff is pleasant and knowledgeable, and we have a reputation that keeps us thriving in business. Now is the time for you and your family to take the opportunity to add one of our puppies to your home. For starters, visit our available puppies page. You'll see that the puppies for sale in Illinois in our database range from tiny to large and we have tons of various breeds to fit various home lifestyles and families!