Make Furry Babies the First Choice for All Your Puppy Needs!
September 20, 2017
If you're looking for puppies for sale in Illinois, there's no better place than Furry Babies!
If you're looking for puppies for sale in Chicago, you may find that you have several options, but you need to find a place that gives you the security of buying a puppy from the best breeders. Furry Babies not only has the cutest purebred and designer puppies, we only use the most caring and responsible breeders in the country. We also pride ourselves in the comfort and care that all of our little baby puppies receive when they come into our location!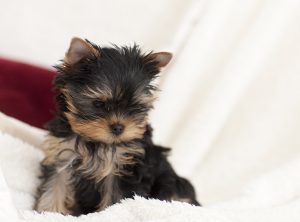 You will find the best match
If you're interested in English bulldogs for sale or any other type of breed, Furry Babies can find the perfect puppy for you! There are plenty of breeds to choose from. You will surely get one that matches up with your lifestyles or requirements. If you're looking for the best match, you cannot go wrong with Furry Babies, the variety of breeds will make you confident in your choice.
Affordability and ease
Furry Babies has taken the cost of the puppies into consideration. You are highly likely to get a puppy that meets your budget. Rest assured that you will get the best prices for puppies which meet the highest quality standards and care. We are aware that you are looking for puppies that are affordable, but that meet your specific requirements. We also offer several forms of financing if the budget is a little tighter than you would like. If you've got more questions about financing, never hesitate to give us a call at the store!
With these and other reasons, make Furry Babies your preferred choice for all your puppy needs. You'll never be disappointed! Stop by our location today and find your new four-legged family member!